UPSC Toppers List 2023 Out: The Union Public Service Commission(UPSC) has also released the UPSC Topper List 2023 along with the declaration of UPSC Final Result 2022-23. Girls performed brilliantly in UPSC CSE 2022 Exam as the top 4 ranks are bagged by women. This year, the topper Ishita Kishore is followed by Garima Lohia, Uma Harathi N and Smriti Mishra. We heartily congratulate and sincerely appreciate the efforts rendered by the UPSC Topper 2023 all over the nation. The UPSC 2023 Topper list for 20 ranks is tabulated in this article further.
UPSC Topper 2023
With the announcement of UPSC Final Result, everyone is excited to know the UPSC toppers names. This year, the top 4 ranks were grabbed by girls, girls outshined in the top 10 ranks, and 6 candidates are female. Ishita Kishore has been witnessed as the UPSC Topper 2023, setting new benchmarks for her determination, hard work, and resilience. The selected candidates based on the merit list are selected for the Indian Administrative Service, Indian Foreign Service, and Indian Police Service; and Central Services, Group A' and Group 'B'.
UPSC Prelims Question Paper 2023 PDF- Click to Download
UPSC Prelims Answer Key 2023- Click to Check
UPSC Topper List 2023
A total number of 933 candidates have been recommended for appointment under UPSC CSE 2023. Though the names shortlisted in the list is achieving a milestone in itself, however, grabbing the 1st, 2nd, and 3rd position is something that every UPSC Aspirant wish to. Unlike last year, this year also top positions are holder by female candidates. We have tabulated below the details of the top 20 UPSC Toppers list along with the Roll Numbers, marks and positions secured by them.
UPSC Toppers List 2023

Rank
Name
Roll Number
Marks
1st
Ishita Kishore
5809986
1094
2nd
Garima Lohia
1506175
1063
3rd
Uma Harathin N
1019872
1060
4th
Smriti Mishra
0858695
1055
5th
Mayur Hazarika
0906457
1054
6th
Gahana Navya James
2409491
1054
7th
Waseem Ahmad Bhat
1802522
1053
8th
Anirudh Yadav
0853004
1051
9th
Kanika Goyal
3517201
1045
10th
Rahul Shrivastava
0205139
1043
11th
Prasanjeet Kaur
3407299
1042
12th
Abhinav Siwach
6302509
1041
13th
Vidhushi Singh
2623117
1039
14th
Krithika Goyal
6310372
1035
15th
Swati Sharma
6802148
1035
16th
Shishir Kumar Singh
6017293
1034
17th
Avinash Kumar
0840388
1034
18th
Siddharth Shukla
0835555
1033
19th
Laghima Tiwari
0886301
1033
20th
Anoushka Sharma
7815000
1030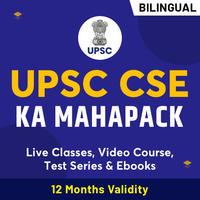 UPSC Toppers 2023 Rank 1, 2, 3
To be a UPSC Topper one must require requires hard work, dedication, and perseverance. UPSC Toppers 2023 are having a deep understanding of social, political, and economic issues with great intellectual power, marvellous demonstration in academics, analytical and reasoning skills and time management abilities. A summary of the top 3 toppers of the UPSC CSE 2022-23 exam is discussed below.
UPSC Topper 2023 Rank 1- Ishita Kishore
Ishita Kishore topped the UPSC Exam 2023 securing AIR 1. She holds a degree in economics and completed her undergraduate studies at Shri Ram College of Commerce, Delhi University. She completed her graduation from Shri Ram College of Commerce, Delhi University. After this, she worked with Ernst & Young in risk advisory. She has been an active sportsperson. With a total score of 1094, Ishita Kishore secured the UPSC Topper 2023 position.
Ishita Kishore UPSC Topper 2023 – Click to Know More
UPSC Topper 2023 Rank 2- Garima Lohia
Garima Lohia secured the second All-India Rank (AIR) in the UPSC Civil Services (Mains) Examination 2023. Garima Lohia of Bihar has created history by getting second place in the whole country. Hailing from Bihar, Garima completed her undergraduate studies in Commerce from Kirorimal College, University of Delhi.  In UPSC Exam 2022, Garima Lohia secured a total of 1063 points and grabbed AIR 2.
Garima Lohia UPSC Topper 2023 AIR 2- Click to Know More
UPSC Topper 2023 Rank 3- Uma Harathin N
Uma Harathin N secured AIR 3 in the UPSC CSE 2023 with Roll number 1019872. She is a B.Tech in Civil Engineering from IIT-Hyderabad. She cleared the exam with Anthropology as her optional subject.
The UPSC Exam 2023 witnessed the exceptional performances of Ishita Kishore, Garima Lohia, and Uma Harathin N, who secured the top three ranks in the country. These individuals have demonstrated not only their academic prowess but also their determination, hard work, and dedication to achieving success in the civil services examination.
UPSC Toppers [Last 5 years]
The UPSC CSE Exam is one of the most esteemed and challenging examinations in India, held annually to recruit candidates for various civil services in the Indian government, including the IAS, IPS, IFS, and others. The list of the last 5 years' UPSC toppers is as follows-
UPSC toppers (Last 5 years)
Year
Name
Total Marks
2022
Shruti Sharma
1105
2021
Shubam Kumar
1054
2020
Pradeep Kumar
1054
2019
Kanishk Kataria
1121
2018
Anudeep Durishetty
1126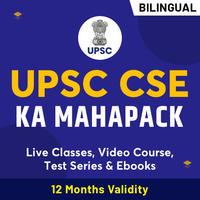 UPSC Final Cut-Off Marks & Statistics
We have tabulated the UPSC Final Cut-Off Marks secured by candidates who attempted the UPSC CSE Exam in the previous years, which gives you a clear picture of the gradual increase in Cut Off Marks. UPSC Final Cut Off Marks has been released. Marks obtained in the Mains Examination (Marks 1150) and Interview (Marks 275) are combined to get the UPSC Toppers and Qualifying candidates. Here, proper information about the candidates who have qualified is provided to you. We can depict the changing pattern of UPSC Final Cut-Off Marks as per the previous years' trend.
UPSC Final Cut-Off Marks & Statistics
Category
2022
2021
2020
2019
General
960
953
944
961
EWS
926
916
894
909
OBC
923
910
907
925
SC
893
886
875
898
ST
900
883
876
893
PwBD-1
879
892
867
861
PwBD-2
913
932
910
890
PwBD-3
632
689
675
653
PwBD-4
590
701
465
708