General Knowledge (GK) 2020
As we are aware that General Knowledge (GK) is very important area in all the competitive exam held in the country. Most of the aspirants feel difficulty in scoring good marks in it. Now a days, a good knowledge of general awareness is very important in clearing any competitive exam. To over come all this you should have a understanding of the things happening around you.
General Knowledge: India GK
India GK covers all static insight facts about Indian states, Central Government Schemes, Revolutions in India, Indian Culture, Indian History, Geography and its diversity, Polity more in a worthwhile manner.
Some important topics related to General Knowledge is given below. This section comprises all the main facts about India in the examination point of view such as: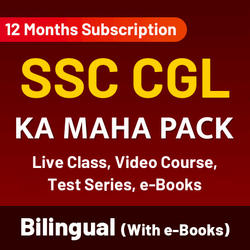 General Knowledge: Current GK
Current GK plays a major role in general awareness section of any government exam. In banking exams, the GS section is mostly based on Current Affairs and financial awareness. If we talk about SSC and UPSC exam, around 20% questions asked from the Current GK. You need to learn Current GK along with Static GK. Current GK 2020 section comprises the latest events and updates such as: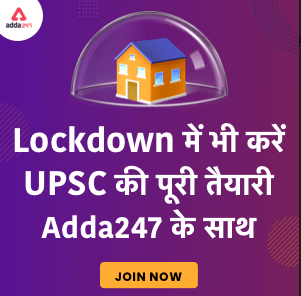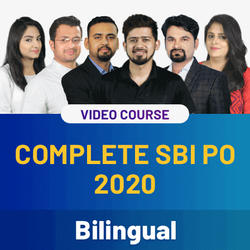 General Knowledge: World GK
World GK section is all about the facts about World Organisations & Headquarters, Worldwide Festivals, Important Places in the World, World Leaders, Name of Presidents and Prime Ministers, Famous Personalities around the world along with Daily GK updates which are truly effective for your exam preparation. Some of the important topics are listed below:
Countries - Capital & Currencies

International Organization heads

Organizations & Headquarters

National Animals

National Birds

National Flowers

Legislatures of the World - National Assembly

Famous Sports Personalities

Stock exchanges

Food Festival

Countries and their main Industries

Stadium In world

Popular Newspaper

Important Cups & Trophies

Richest Persons

Famous Personalities

World President and Prime Ministers

Countries and their National Games

Central banks of Various Countries
In this page, we have provided topic wise and chapter wise general knowledge notes and questions. So, we have categorized them all and given in the section wise. Therefore, all those candidates looking for the General Knowledge and GK Questions here, can find all the information related to General Knowledge in a single go through this page.
General Knowledge (GK): Overview
General Knowledge has a vast syllabus like Current happenings, Major Issues, Top events in National as well as World level with clear explanation.
General Knowledge: Importance
Nowadays, there is a separate section for General knowledge in most of the competitive exams and interviews, which plays a major role in final merit listing of Candidates. Candidates need to study Current GK updates and Static GK. So that you can able to attend all GK questions in Top competitive exams like UPSC, SSC CGL, SSC CHSL, SSC MTS, LIC AAO, RBI Grade 'B' & Assistants, NABARD Grade A & B, SBI PO & Clerk, IBPS PO & Clerk, IBPS RRB Officer Scale 1 & Assistants, CAPF, Top Companies Recruitment Drive, etc,.
General Knowledge: Static GK
In this general knowledge, Static General Knowledge is divided into three main categories as Basic GK, India GK, World GK and those are presented with numerous Subtopic wise manner for your easy understanding. For each Subtopic, Crystal clear explanation is granted, which you can't find anywhere else. Basic GK, India GK and World GK have already been discussed above.
General Knowledge Questions
Here is the some GK questions asked in the previous years exam. Candidates can check the types of GK questions asked in the exam from general knowledge section.
Ques 1: In which year of First World War begun.?
Ques 2: ICAO stands for.?
Ques 3: How many Lok Sabha seats belong to Rajasthan.?
Ques 4: Indira Gandhi was assassinated in.?
Ques 5: In cricket, a run taken when the ball passes the batsman without touching his bat or body is called.?
Ques 6: How many Lok Sabha seats does Goa have.?
Ques 7: Hygrometer is used to measure.?
Ques 8: Indian Institute of Petroleum is located at.?
Ques 9: How many players are there on each side in the game of Basketball.?
Ques 10: Indira Gandhi Centre for Atomic Research, established in 1971, is located at.?
Q 11. Entomology is science that is related to?
Ans: A. Behavior of human being.
B. Insects
C. The origin and history of technical and scientific terms
D. Formation of Rocks
Q 12. For which of the following disciplines is Nobel Prize awarded?
Ans: A. Physics and Chemistry
B. Medicine
C. Literature, Peace and Economy
D. All of the above.
Q 13. Garampani sanctuary is located at.?
Ans: A. Junagarh, Gujarat.
B. Diphu, Assam
C. Kohima, Nagaland
D. Gangtok, Sikkim.
Q 14. Federation Cup, World Cup, Allywyn International Trophy and Challenge Cup are related to?
Ans: A. Tennis
B. Volleyball
C. Basketball
D. Cricket.
Q 15. Each year World Red Cross and Red Crescent Day is celebrated on?
Ans: A. 08th May.
B. 18th May
C. 08th June
D. 18th June
Purpose of GK (General Knowledge)
The main purpose of this article is aware everyone about General Knowledge based on Indian and World GK. Here, we provided the basic GK about the India and world which will help you to all upcoming government exams like, UPSC, SSC, Bank Exams, IBPS, SBI, RBI, FCI, LIC, CBI, Delhi Metro, Railway and State SSC & PSC Exams. General Knowledge (GK) is important for every citizen for India and world. If you read GK it will enhance skill and general knowledge. Most of the General Knowledge topics have been already covered in this article. The remaining General Knowledge (GK) topics will be updated above soon.
General Knowledge: FAQs
Q 1. Which is the best website for GK?
Ans: Career Power is the best website for General Knowledge which provides Static and Current GK for India and World.
Q 2. How can I learn GK and current affairs?
Ans: You can learn GK and Current Affairs by visiting the Career Power website and Adda247 App.
Q 3. Is there any App for daily Current Affairs and GK Questions?
Ans: Yes, there are many apps on play store which provides daily Current Affairs & GK but we suggest you to download the Adda247 App for Daily Current Affairs & GK.
Q 4. How can I download Current GK PDFs?
Ans: You can visit the Current Affairs Page of Career Power website, in which page you will get Daily GK Update, Current Affairs and Monthly Current Affairs PDfs.
Q 5. What is GKtoday?
Ans: GKtoday is a educational website which provides latest current affairs and General Knowledge Study materials.