MPSC Exam Calendar 2024 Out: Maharashtra Public Service Commission (MPSC) plays a pivotal role in shaping the careers of aspiring individuals seeking government positions in the state of Maharashtra. To help the candidates plan their preparations, MPSC Exam Calendar 2024 for various state-level exams has been released on 10th November 2023. The candidates who are planning for the MPSC State Services Examination 2024, MPSC Civil Judge Examination 2024, or any other competitive exam then check the complete MPSC Exam Schedule 2024 and plan accordingly for the particular exam you have been studying for.
MPSC Exam Calendar 2024 Out
The MPSC Exam Calendar 2024 is a valuable resource for aspirants, offering a structured overview of the upcoming examination schedule. This meticulous planning allows candidates to plan their preparation strategy effectively, ensuring they are well-prepared for the challenges that lie ahead. MPSC Civil Service Prelims Exam to be held on 28th April 2024 and its notification will be released in January month. MPSC Civil Judge Prelims Exam is scheduled for 17th March 2024 for which the notification & online registration form will be released in January 2024.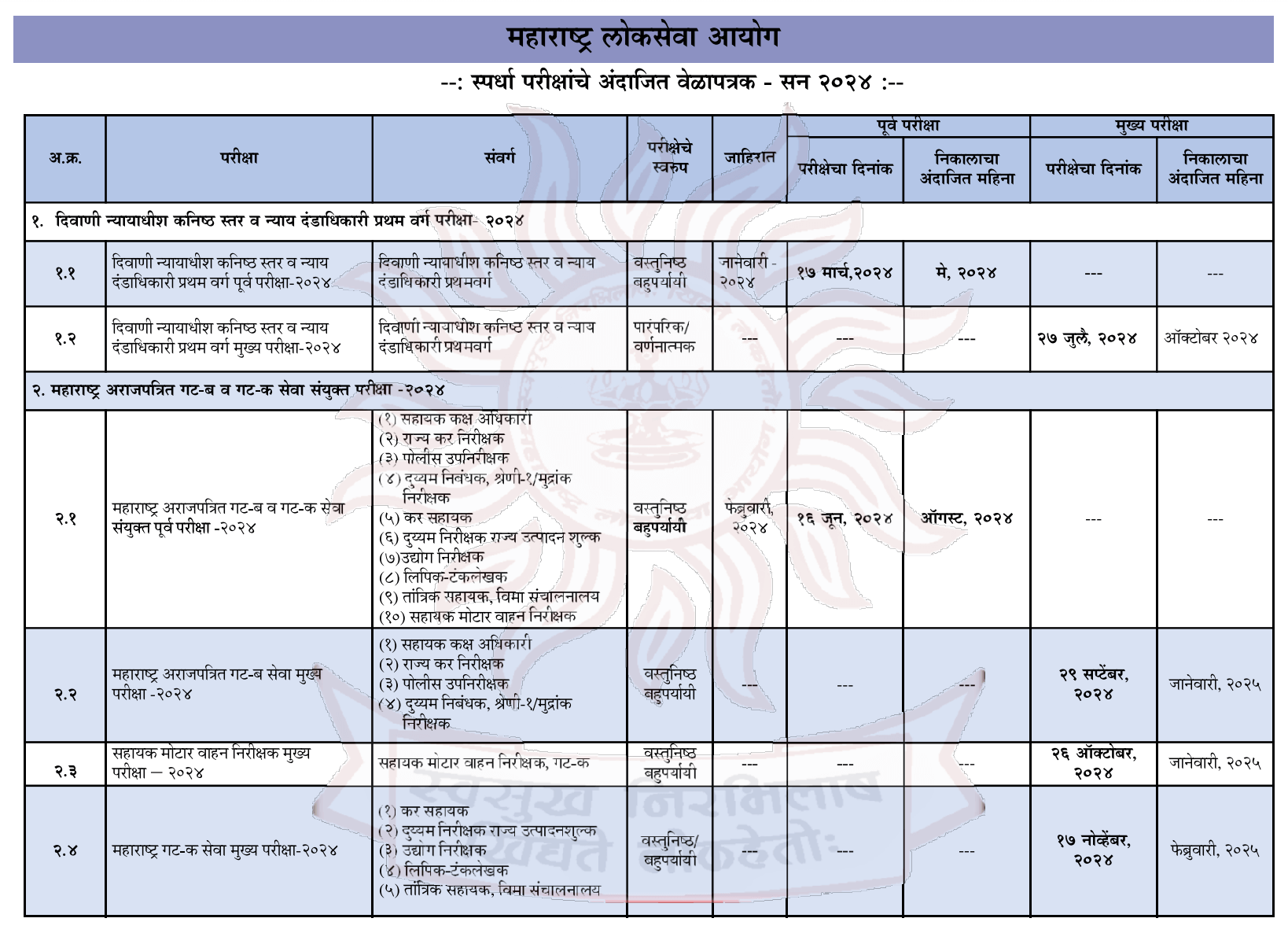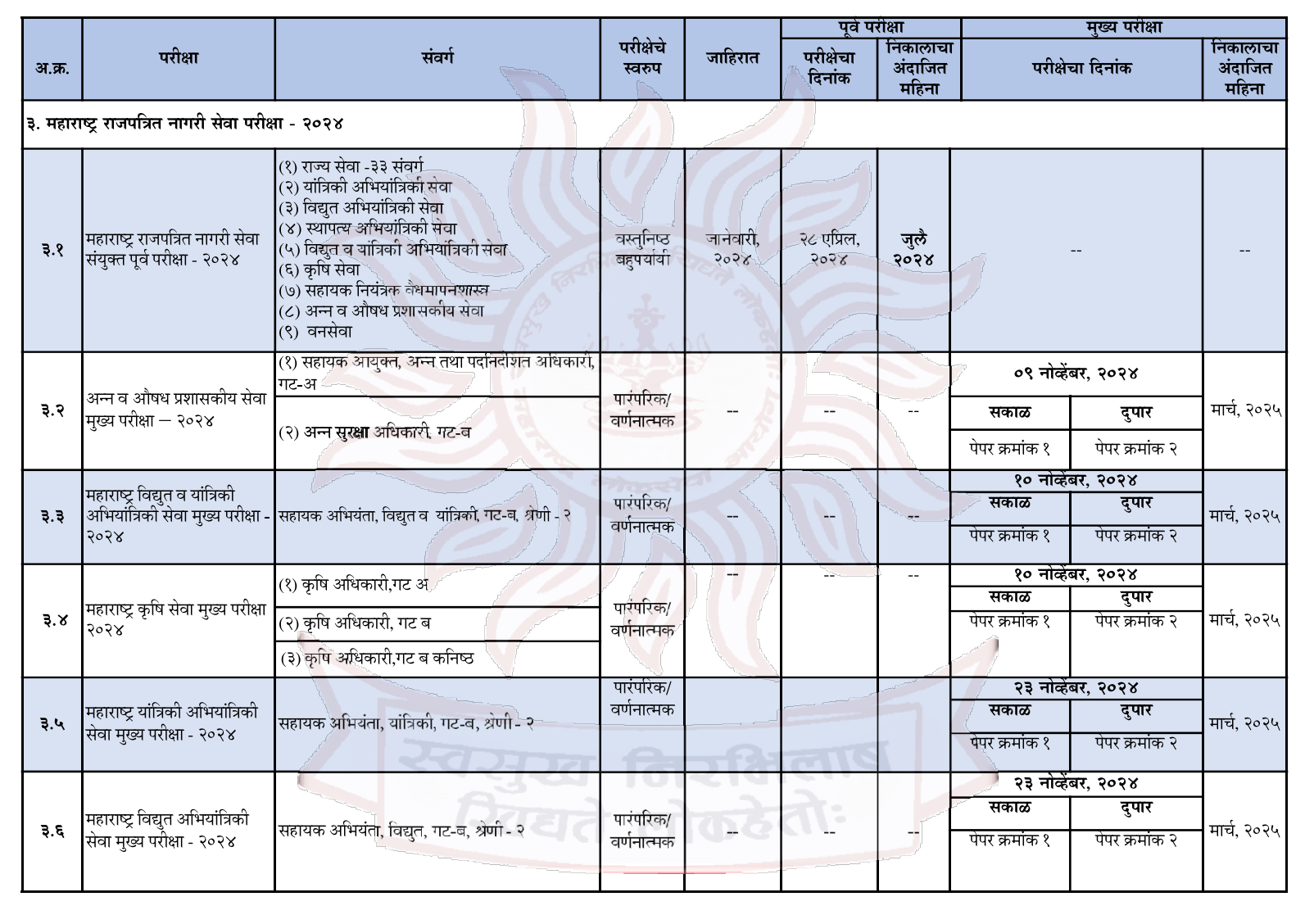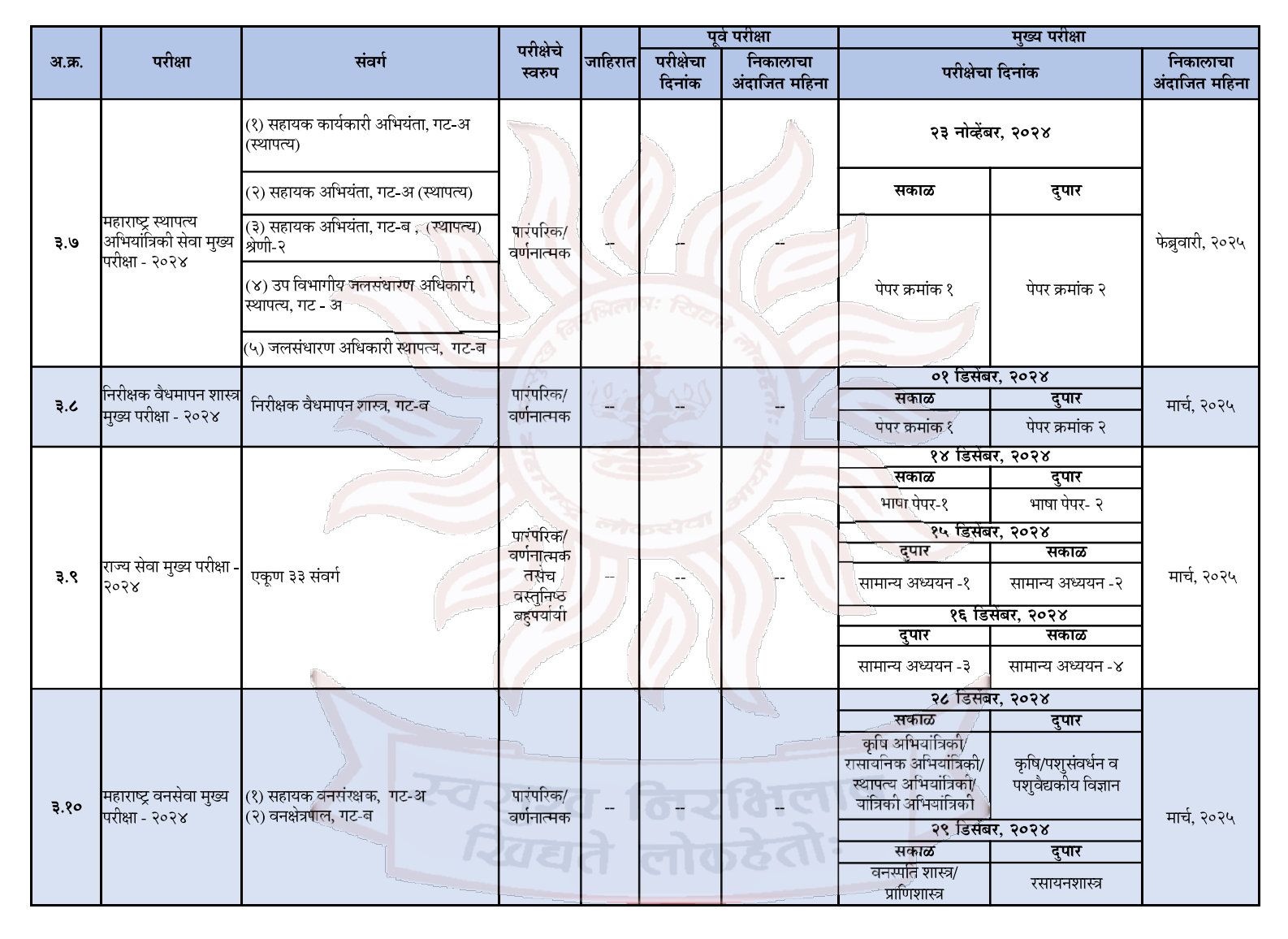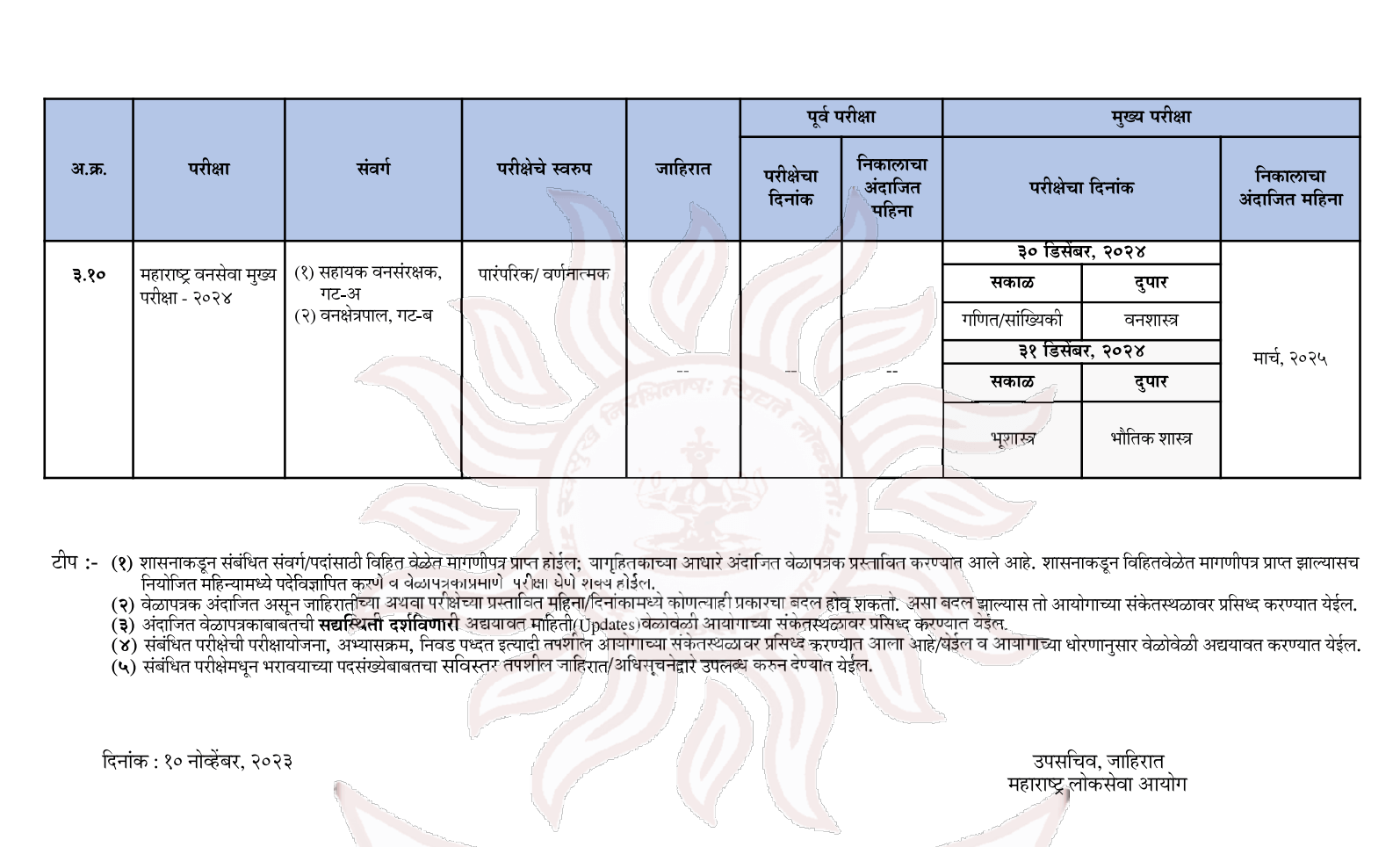 MPSC Exam Calendar 2024 PDF
Aspirants are advised to regularly check the official MPSC website for the most recent updates to the exam calendar. For your reference, the MPSC Exam Calendar 2024 PDF has been attached below. Click on the link, download the MPSC Schedule and know when your exam is to be held.