MP Patwari Salary 2023: As MP Patwari Notification has been released for 2736 vacancies, the candidates interested for the posts must be looking for MP Patwari Salary & pay scale. After getting selected, a candidate has to serve a probation period of 2 years out of which the first 6 months are for training. During the probation year, the candidates will be paid with a salary of Rs. 20,800/- per month as per 7th pay commission scale. In this article, we have discussed MP Patwari Salary Structure, pay scale, allowances, and job profile.
MP Patwari Salary 2023
The starting basic pay of MP Patwari is Rs. 5200 which exceeds to Rs. 20,200 with the duration of the employee's working years. The detailed MP Patwari Salary Structure as mentioned in MP Patwari Notification 2022 and the same has been tabulated below.
MP Patwari Salary
Basic Pay
Rs. 5200 to Rs. 20,200
Grade Pay
Rs. 2400/-
In-hand Salary
Rs. 20,800
Pay Matrix
7th pay commission
Pay Band
01
MP Patwari Salary Allowances & Benefits
Along with a handsome amount of basic pay scale, an MP Patwari is entitled to various allowances and benefits which has been listed below-
Dearness Allowance
House Rent Allowance
Travelling Allowance
Children Education Allowance
Medical Facilities
Refreshment Allowance
Leave Travel Allowance
Subsistence Allowance
TA on Retiring
TA on Transfer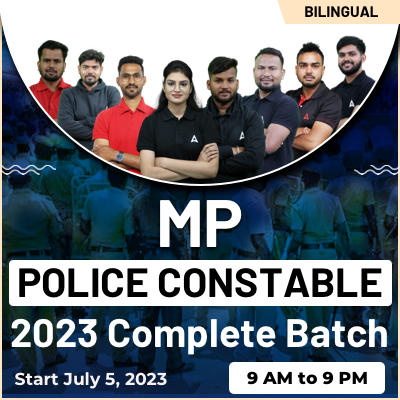 MP Patwari Salary- Job Profile
MP Patwari works in the revenue department of Madhya Pradesh state. There are various responsibilities has to be carried out by MP Patwari which are as follows-
MP Patwari has to keep maintain over land records.
MP Patwari is responsible for maintaining the records of sharecroppers and other land transfers conducted between various parties.
MP Patwari keeps a record over no purchase or sale of land can take place without the presence of the Patwari.
MP Patwari looks after the concerns of the villagers.
MP Patwari is responsible for assisting senior officers in various duties.
MP Patwari is responsible for implementing various government schemes.
MP Patwari Salary- FAQs
Q1. What is the starting in-hand salary of MP Patwari?
Ans. The starting MP Patwari's salary is Rs. 20,800.
Q2. What is the grade pay offered to MP Patwari?
Ans. MP Patwari is offered with a grade pay of Rs. 2400/- as per MP Patwari Salary Structure.