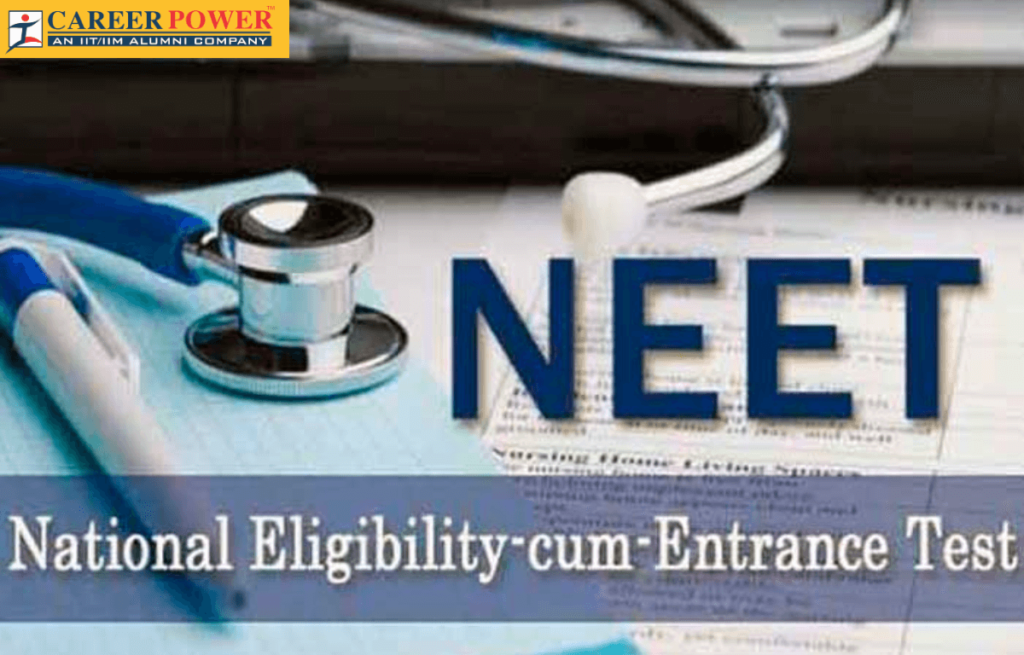 The National Testing Agency (NTA) is responsible for conducting the National Eligibility cum Entrance Test (NEET) all over India for Medical Aspirants. Candidates who are interested in pursuing medical, dental, AYUSH, and nursing courses in approved and recognized government & private colleges, universities, and institutes across India should apply for the NEET UG Entrance Test. NEET is conducted once a year annually in pen and paper mode, in about 13 national languages comprising the syllabus from Physics, Chemistry, and Biology subjects. Registration for the national medical entrance exam known as NEET 2024 in the month of March 2024.
NEET 2024 Exam
The upcoming NEET UG 2024 exam is scheduled to be conducted on May 05, 2024 as per the latest NTA calendar. The new and updated Syllabus for NEET UG 2024 Exam has been released by NMC. NEET 2024 cut-off will be eligible to participate in the counseling process for admission to medical and dental colleges. The counseling process is conducted by the Medical Counseling Committee (MCC) for AIQ seats and by the respective state governments for state quota seats.
NEET 2024 Exam Overview
The table highlights some notable facts on the NEET 2024 Exam, that candidates can have a glimpse of. In this article, we have provided detailed information on the NEET 2024 Exam Date, Eligibility, Syllabus, and Exam pattern for the reference of candidates.
NEET 2024- Overview
Exam Conducting Body
National Testing Agency
Exam Name
NEET UG 2024
NEET Exam Full Form
National Eligibility Entrance Test
Courses Offered
MBBS, BDS, AYUSH, and other related Courses
Seats Offered
Admission of around 1.3 lakhs MBBS and BDS seats under 15% All India Quota and 85% State quota
NEET UG Exam Date
May 05, 2024
Exam Mode
Pen-Paper Mode
Number of Questions
200 MCQs (180- Mandatory, 20 optional)
Official Website
www.neet.nta.nic.in
The National Eligibility Entrance Test is the full form of the NEET Exam. Every year, the exam will be conducted all over the Indian states, and cities. The NEET 2024 total seats have been recently decided jointly by the National Medical Commission (NMC) and the Dental Council of India (DCI) indicating 99,763 MBBS seats, 26,949 BDS seats, 52,720 AYUSH seats, about 603 BVSc & AH seats, 1,899 AIIMS seats and 249 JIPMER seats in a total of 612 medical and 315 dental colleges.
NEET 2024 Notification
The National Testing Agency (NTA) is expected to release the NEET 2024 Notification along with the NEET application form 2024 in the month of March 2024 on their official website at www.neet.nta.nic.in. The NEET (UG) 2024 Notification pdf contains information about NEET registration's last date, exam dates, eligibility criteria, application form, application fee, and important instructions regarding the upcoming exam.
NEET UG 2024 Exam Date Out
The National Testing Agency has released the NTA exam calendar 2024, announcing exam dates for all exams including the NEET UG 2024 exam. As per the official exam notice, May 05, 2024 is the NEET 2024 Exam date. Candidates can check the exam date on the NTA's official website www.neet.nta.nic.in.  The exam will be held in a single shift and the details for the same will be announced along with the admit card.
NEET 2024 Important Dates
In the below table, all the necessary event timelines for NEET 2024 is given as following:
NEET 2024 Important Dates
Events
Dates
NEET 2024 Notification Release
March 2024
NEET 2024 Registration start date
March 2024
Last date to fill NEET application form 2024
April 2024
NEET-UG Admit Card 2024
April 2024
NEET Exam Date 2024
May 05, 2024
NEET Answer Key 2024
To be announced
NEET 2024 Result
To be announced
Commencement of NEET UG counselling
To be announced
NEET 2024 Application Form
The application form for NEET 2024 will be released in March 2024 at neet.nta.nic.in. After the release of the official notification, the National Testing Agency will release the NEET 2024 application form. Also, students can follow the guidelines and steps to fill out the NEET 2024 Application Form. Once the registration process is complete, students will receive a confirmation email from the NTA. They should keep this email safe as it will contain important information about the NEET exam, such as the exam date and test center. The tentative last date to fill out the NEET Application Form 2024 will be April 15, 2024.
NEET UG 2024 Eligibility Criteria
Aspirants who are interested in applying for NEET 2024 should fulfill the basic eligibility criteria for the NEET 2024 exam, which are Age Limit, Educational Qualification, Minimum Marks required, and total number of attempts. Candidates will be able to give their NEET 2024 only if they meet the following NEET Eligibility Criteria 2024.
NEET Age Criteria
All candidates who are going to appear for the NEET Exam 2024 must have completed 17 years of age. The is no upper age limit for the NEET 2024 exam. In other words, if your birthdate falls on or before the 31st of December 2023, you are eligible to write the NEET UG 2024 exam.
NEET Nationality
Candidates who are Indian citizens, Non-Resident Indians (NRIs), Overseas Citizens of India (OCIs), Persons of Indian Origin (PIOs), or Foreign Nationals are eligible to apply and write their NEET 2024 Exam.
NEET Educational Qualifications
Candidates must have completed and passed the 10+2 examination or its equivalent from a recognized board. The candidates must have studied the core subjects such as Physics, Chemistry, Biology/Biotechnology, with English from a reputed board. Those candidates who are appearing for 10+2 or its equivalent are eligible to appear for the NEET 2024 Entrance Exam.
NEET Minimum Percentage Requirement
General or Unreserved candidates must have secured a minimum aggregate of 50% in Physics, Chemistry, and Biology/Biotechnology to appear for the NEET examination 2024.
Reserved category (SC/ST/OBC-NCL) candidates must have scored a minimum of 40% in the qualifying examination.
PWD candidates must have secured 45% marks in their 12th or equivalent to appear for NEET 2024.
Aadhaar Card/Documents Required
Candidates who are citizens of India must hold a valid Aadhar card issued by the Unique Identification Authority of India (UIDAI). As the details on the Aadhaar card are used for the application process, candidates must make sure that their full name, date of birth, and other details match the Aadhaar card records. Candidates who are NRI/OCI/foreign nationals must possess certain essential documents such as a valid passport or OCI card, along with the eligibility certificate issued by the Medical Council of India (MCI).
Number of Attempts
NTA allows candidates to appear for the NEET examination a number of times when their eligibility criteria match the specifications.
NEET 2024 Exam Pattern
Before attempting NEET 2024, it is vital for all aspirants to get familiarized with the Exam pattern as it is crucial to get themselves well prepared for the examination. The NEET UG Exam Pattern 2024 has been revised by NTA recently and also provides information on exam mode, duration, type of questions and marking scheme.
As per the NTA's decision, every Subject in NEET 2024 is divided into two parts. The NTA NEET 2024 Exam Pattern comprises two sections:
Section A – 35 Questions
Section B – 15 Questions
A total of 200 Multiple Choice Questions (MCQs) are framed in the NTA NEET 2024 Question Paper.
Aspirants can attempt any 10 of the 15 questions that are mentioned in Section B.
As per NTA's decision, an additional 20 minutes were added this year, so the total time for NEET UG 2024 is 200 minutes.
Only the first 10 answers to the questions from section B are evaluated although the candidates have attempted more than 10 questions.
NEET UG 2024 Exam Pattern
SNo
Subjects 
Sections
No. of Questions
Marks 
Duration of Exam
1
Physics
Section A
35
140
3 hours 20 minutes (200 minutes)
Section B
15
40
2
Chemistry
Section A
35
140
Section B
15
40
3
Botany
Section A
35
140
Section B
15
40
4
Zoology
Section A
35
140
Section B
15
40
Total
200 (20 optional)
720
NEET 2024 New Reduced Syllabus
The new NEET 2024 Updated Syllabus is out now by the National Medical Commission. As per the guidelines prescribed by the National Medical Commission of India (NMC), NEET UG Syllabus 2024 is designed and structured in a way that covers topics from both classes 11 and 12. The complete subject-wise topics covered in Physics, Chemistry, and Biology are provided as tabularized below.
NEET 2024 Syllabus for Physics
Class 11th Topics for NEET
Class 12th Topics for NEET
Physical World and Measurement
Nature of Physical Law
Heat, Work, and Internal Energy
Conductors
Work, Power, and Energy
Current Electricity
Kinematics
Electric Charges and their Conservation Electric Dipole
Properties of Bulk Matter Bulk modulus
Electromagnetic Spectrum and Electromagnetics Waves
Gravitation Kepler's law of Planetary Motion The Universal Law of Gravitation
Alternating Currents and Electromagnetic Induction.
Motion of System of Particles and Rigid Body

Permanent Magnets
Magnetic effects of current and Magnetism
AC Generator and Transformer
Concept of Magnetic Field

Static and Kinetic Friction
Carbon Resistors Kirchhoff's Laws and Simple Applications
Laws of Motion
Atoms and Nuclei
Critical Velocity
Dual Nature of Matter and Radiation
Speed Velocity
Electronic Devices
Oscillation and Waves
Optics Optical Instruments Wave Optics
NEET 2024 Syllabus for Chemistry
Class 11th Topics for NEET
Class 12th Topics for NEET
Some Basic Concepts of Chemistry
Solid state
Classification of Elements and Periodicity in Properties
Electrochemistry
Structure of Atom
Solutions
Molecular Structure and Chemical Bonding
Chemical Kinetics
States of Matter: Liquids and Gasses
Surface Chemistry
Thermodynamics
General Principles and Processes of Isolation of Elements
Ionic bond Covalent bond
p-Block Elements
Redox Reactions
D and f Block Elements
Hydrogen
Coordination Compounds
Laws of Chemical Combination
Haloalkanes and Haloarenes
s-Block Elements (Alkali and Alkaline earth metals)
Chemical and Physical properties of primary alcohol Phenols, Alcohols, and Ethers
Some p-Block Elements
Aldehydes, Ketones & Carboxylic Acids
Equilibrium Equilibrium in Physical and Chemical Process
Organic Compounds Containing: Nitrogen, Amines, and Cyanides and Isocyanides
Hydrocarbons
Biomolecules or Organic Compounds contain Nitrogen
Environmental Chemistry

Biomolecules, Polymers And Chemistry in Everyday Life
Aldehydes, Carboxylic Acids, and Ketones

Organic Chemistry- Some Basic Principles and Techniques
Chemistry in Everyday Life
Electronegativity
Band theory of metals
Atomic number
Elevation of boiling point
Isobars and Isotopes
Cleansing agents such as soaps and detergents
NEET 2024 Syllabus for Biology
Class 11th Topics for NEET
Class 12th Topics for NEET
Diversity in Living World
Reproduction
Movement Neural control & coordination and Locomotion
Human Welfare and Biology
Structural Organization in Animals and Plant
Genetics and Evolution
Animal Kingdom
Fluids, body, and Circulation
Plant Physiology
Biotechnology and its Applications
Human Physiology
Environment and Ecology
Digestion and Absorption
Biotechnology Principles
Structural organization of animals
Reproductive Health
Excretory products and their elimination
Evolution
Exchange of Gases
Diseases and Human Health
NEET 2024 Preparation Tips
The competition for the NEET exam is higher than any other entrance exam. It is also because of the huge ratio of applicants to a small ratio of seats. The students must ensure that they are working hard and practicing in the right direction to qualify for the NEET 2024 examination. We have provided some helpful tips for the candidates to prepare for the NEET 2024 exam below-
The candidates must thoroughly analyze the NEET 2024 exam pattern and its syllabus before starting with the preparation for the exam.
Candidates are advised to target the topics as per their weightage.
A proper revision of the topic is more beneficial than running after a new one.
Practising the NEET Mock tests along with referring to the NCERT Syllabus is most crucial.
Candidates must stay updated with the study materials and important books.
NEET Previous Year Question Papers
The previous year's papers are very important for understanding the overview of any entrance test/competitive exam as it helps the students to know what could be the exam level, which topic holds maximum weightage, and what type of questions are to be asked by the exam conducting board. The candidates who are going to appear for the NEET 2024 exam to grab admission to the undergraduate medical courses in medical institutions must know what type of questions have been asked for the NEET Entrance Test in previous years. The previous year's question papers to prepare and practice better have been linked below for the convenience of the candidates.
NEET 2024 Admit Card
Once the examination forms are duly filled and submitted the students can download their Admit Cards on the NTA website on the scheduled date. The NEET Admit Cards might be available three days before the exam date. The admit card for NEET 2024 will be available online mode only.
Candidates are advised to regularly visit the NTA website and also check their e-mails/SMS for the Latest Updates regarding the release of the NEET Admit Card.
Candidates shall appear at their own cost at the Examination Centre on the Date and Timing indicated on their Admit Card issued by the NTA.
Any request to change the Examination Centre, Date, and Time provided on the Admit Card shall not be considered under any circumstances.
Candidates are advised to take 6-8 Passport size and 4-6 Post Card size (4"X6") coloured photographs with white backgrounds.
The photographs are to be used for uploading on the Online Application Form, for examination and also for Counselling/Admission.
Steps to Download the NEET Admit Card 2024
Candidates will have to follow the steps given below to download the Admit Card 2024:
1. Go to the official website of NTA NEET or click on the below link when the admit card is released on the official website
2. Enter the application number, date of birth and security pin.
3. Click on "Submit".
4. Admit card of NEET will appear on the screen.
5. Check the details mentioned on the admit card.
6. Download the NEET UG admit card 2024.
NEET 2024 Result
The NEET UG Result 2024 is expected to be released in June 2024 on the official website at www.neet.nta.nic.in after the successful conduction of the exam. The candidates can check their result which is announced officially. The NEET (UG) 2024 results would be a deciding parameter for further shortlisting of students for the admission process.
NEET UG Counselling 2024
The Medical Counselling Committee (MCC) soon announce the NEET UG 2024 Counselling on its official website. Only candidates who appeared in the NEET Exam 2024 and received a "Qualified" status in the NEET UG Result 2024 are eligible for the NEET UG Counselling 2024 Date. The registration process for MCC NEET 2024 Counselling will begin shortly.
NEET Cut-Off 2024
NEET 2024 Cut-off is the minimum score required by the candidates to qualify for the selection rounds of the desired institute. NEET (UG) cut-offs are decided based on many parameters and are released by NTA after the successful commencement of the exam. NEET is a national-level entrance test conducted for admission to medical programmes in various govt-funded participating institutes.
NEET Cut-Off 2023
Category
NEET 2023 cut-off
General
50th percentile
SC/ST/OBC
40th percentile
General-PwD
45th percentile
SC/ST/OBC-PwD
40th percentile