NEET Eligibility Criteria 2024: NTA or National Testing Agency will upload the NEET 2024 Information brochure for the aspirants preparing for the examination. The brochure includes all the latest information about NEET like eligibility criteria, age limit, qualification required, and number of attempts. As per NEET 2024 Eligibility criteria, all applicants must be 17 years old and there is no upper age limit to appear for NEET 2024. Candidates must have passed Class 12 or equivalent with Physics, Chemistry, and Biology as major subjects. In this article, we have provided detailed information on NEET 2024 Eligibility Criteria, which mainly comprises educational qualifications, Age limit, and the total number of attempts that can be given.
NEET Eligibility Criteria 2024
The qualifying conditions set out by the NTA for NEET 2024 may be found in the informative brochure located on the website neet.nta.nic.in. The NEET Eligibility Criteria 2024 provides a detailed description of the mandatory educational qualifications, age limitations, nationality requirements, and other significant criteria that determine eligibility for NEET. As soon as they become available, the most current modifications to the NEET 2024 qualifying standards will be provided here. Candidates must study the NEET eligibility requirements before submitting an application. It should be made clear that a candidate cannot submit a NEET application for 2024 if they do not fulfill the essential legal standards.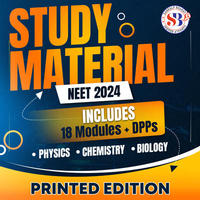 NEET Eligibility Criteria – Overview
The Students must be concerned about the NEET Exam Eligibility Criteria for appearing for the medical entrance test. The students who are 17 years of age with the 10+2 or equivalent and have chosen Physics, Chemistry and Biology as their core subjects. The below table provides highlights and an overview of the NEET Eligibility Criteria 2024.
NEET Eligibility Criteria – Overview
Exam Name
National Eligibility Cum Entrance Test 2024 (NEET 2024)
Conducting Body
National Testing Agency (NTA)
Mode
Pen and Paper
Duration
3 hours
Courses
MBBS, BDS, AYUSH, Veterinary, etc.,
Minimum Eligibility
10+2 with Physics, Chemistry, Biology
Minimum NEET Age Limit
17 years age
Maximum NEET Age Limit
The upper age limit to apply for NEET 2024 has been removed, so anyone can apply for NEET.
NEET Eligibility Criteria Marks 2024
Class 12 minimum percentage required to appear for NEET 2024 varies for each category, NEET Eligibility criteria marks in class 12 are considered to be an aggregate of PCB subjects.
Maximum number of Attempts for NTA NEET
There are no restrictions on the number of Attempts for NTA NEET
Nationality
Indians, NRIs, OCIs, PIOs, and Foreign nationals
NEET Education Qualification 2024
Only those candidates who have submitted their applications by the deadline and fulfill the NTA NEET Eligibility Criteria 2024 given below will be eligible to sit the undergraduate medical entrance test. For students who wish to study medicine abroad yet return to India to practice, NEET is now a must. To sit for the NEET UG exam in 2024, the following requirements must be fulfilled:
All applicants must be at least 17 years old.
There is no upper age limit for the exam.
Indian citizens or Overseas Citizens of India (OCI) may apply to take the test as candidates.
Applicants must have completed 10+2 programme or an equivalent with core courses in physics , chemistry biology/ biotechnology and English from an accredited board.
Aspirants who are taking class 12 or an equivalent exam are also eligible to apply for NEET.
NEET Eligibility Marks in 12th
The candidates planning to appear in the NEET 2024 Examination must have qualified class 12th or equivalent with Physics, Chemistry, Biology/Biotechnology, and English. The percentage of marks required in class 12 varies for each category, which are listed below.
UR – 50%,
OBC/SC/ST – 40%, and
PWD – 45%.
NEET 2024 Eligibility Requirements for International Students
Candidates who completed their education overseas are required to be NEET eligible. The final test that NRI/foreign students must pass should be comparable to their country's Class 12 diploma. Candidates must have studied Physics, Chemistry, and Biology and be able to pass the theory and practical examinations on these subjects as well as the English portion of the qualifying examination.
According to the laws and regulations issued by the relevant State Governments, Institutions, and the Indian Government, as the case may be, all foreign nationals, Overseas Indian Citizens (OCI), Non-Resident Indians (NRIs), and OCIs are eligible for admission to medical and dentistry institutes. The NRI and OCI candidates will have to upload their certificate of the concerned Indian Diplomatic Mission in the country of their residence. They will also have to upload Documentary Proof such as relevant pages of a valid passport or a certificate from the Competent Authority in the country of their nationality regarding their citizenship status.
NEET 2024 Age Limit
The constraints that were previously in place for the NEET 2024 UG age limit, topics, and kind of school have all been removed from the new NEET eligibility requirements. The health ministry's most current update states that there is no upper age limit for taking the NEET test in 2024. The NMC officially announced that the age restriction for NEET eligibility had been removed. All aspirants who are at least 17 years old or if a candidate is older than 17, they may apply for the NEET test. NEET 2024 stipulates that candidates must be at least 17 years old at the time of admission in order to be eligible. The maximum age is no longer a criterion for NEET 2024 eligibility.
Total Number of Attempts for NEET Exam
Earlier before the year 2018, there were restrictions on the total number of attempts to take the NEET Exam for each and every candidate. These restrictions were now removed with amendments in 2018 for NEET UG Eligibility Criteria 2024. As per the recently released eligibility criteria, there is no restriction on the number of attempts for NEET 2024. So, according to NEET 2024 Eligibility Criteria candidates are allowed to appear for the entrance exam as many times as they would like to only if they are eligible. This is to inform all the students who are planning to appear in the NEET 2024 examination that there is no 75% criteria in NEET. The minimum pass percentage in Class 12th must be 50% marks while 40% marks are required for reserved candidates.
NEET Eligibility Criteria 2024 – State Quota Seats
In all the government colleges of the States or Union Territories, there are about 85% state quota seats. Counseling for each seat will be done by the State Authority on their own. All the students seating for the quota must generally go through the NEET Eligibility Criteria 2024. Also, this state quota is only for government medical colleges. For Private medical colleges or Institutes, the quota scheme is subjected to State/UT Policies.