Every year, the 5th of September, marks the remembrance of the great educator, leader and thinker, Dr. Sarvepalli Radhakrishnan who was born on this special day. So we Indians celebrate this day as Teachers' Day to pay tribute and respect to our priceless teachers and to honour Dr. Radhakrishnan. On this day, students in schools and colleges engage in special celebrations that break from their usual schedules, providing them with motivation and excitement. In this essay, we have provided insights on delivering short and long Teacher's Day Speech in English which is one of the important events in the Teachers' Day celebrations list.
Teacher's Day Speech in English
The great thinker and educator, Dr. Sarvepalli Radhakrishnan was born on 5th September 1888, who is our former Second President. His birthday is being celebrated across the nation as Teachers' Day to pay homage to the invaluable contributions and services offered by teachers to shape the lives of students for a bright future. On this special occasion, students incorporate their ideas and plan events to encourage and show gratefulness to their teachers. Let us look into some examples of Teacher's Day speeches for the students who are interested in delivering an inspiring speech to encourage and honour their teachers.
Short Teacher's Day Speech in English
Good Morning to my respected teachers and friends. I'm here to deliver a Teacher's Day speech on this joyful event. First of all, I wish all my teachers a very happy Teachers' Day! I would like to take this wonderful opportunity to thank my teachers who are rendering their never-ending and valuable service each and every day. They strive hard to uplift each and every student to achieve greater heights in their life. They shape not only the minds of students but also their character and future to come out with flying colours. In each and every student's life and career, the teacher's role is noteworthy.
The place of a teacher in every student's life is of higher significance as teachers are considered next to our parents. Of course, parents are our first teachers, who taught us to speak and they should be honoured and respected the most. Our respected teachers also teach us to withstand and tolerate any sort of crisis in our lives. My sincere advice to all our beloved friends is we should obey our teachers' words and follow their advice to become responsible citizens of India. I thank all my teachers on this special occasion and express our sincere wishes and happiness for their support and motivation.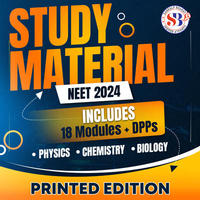 Long Teacher's Day Speech in English
A very good morning to my honourable teachers, beloved colleagues and one and all present here. We all have gathered here to celebrate the auspicious occasion of this teachers' day. We Indians celebrate Teachers' Day on the 5th of September of every year, as a remembrance of Dr. Sarvapelli Radhakrishnan's birth date. He was a great scholar, thinker, educator, diplomat and most importantly teacher. Dr. Radhakrishnan had requested to celebrate his birthday as a mark of paying tribute to the entire teaching profession. This denoted his politeness and selfless attitude in encouraging and celebrating Teachers' Day.
Students of India take this opportunity to pay gratitude to their teachers on this special day. They arrange special events for their teachers and take a break from their usual routine. The special events include delivering an interesting speech to admire their selfless profession, playing interesting general knowledge games, singing songs and presenting some nice mementoes, greeting cards and e-cards. They also prepare our minds to tackle any kind of tough situations students face in day-to-day life.
Teachers play a very important role in the life of each and every student, who have precious roles in the education of students, society and the country. Teachers' Day celebration is an excellent chance for all the students to do something for their teachers in respect and honour. It is also like an appreciation and motivation to the new emerging teachers to become responsible teachers in the future towards education. As a student, I will always be thankful to all my teachers in my life.
Thank You and Happy Teachers' Day to all my beloved teachers!
Happy Teachers' Day Speech 2023 Beginning
An inspiring Speech on Teachers' Day can be well-delivered by welcoming your teachers with these pick-up lines
A very good morning to all my beloved teachers, and a warm welcome to them to celebrate this special day.
We all have gathered here to commemorate this special occasion to honour our respectful teachers as they play a vital role in students' day-to-day lives in moulding their minds, and character for a brighter future.
We all express our heartfelt gratitude to teachers who not only taught us subjects but also lessons of life.
We truly understand that being a teacher is not an easy task as you strive hard on a daily basis to deliver the best quality education to each and every student in your classroom.
As a remembrance of the birthdate of a great leader, thinker, scholar and teacher, Dr. Sarvepalli Radhakrishnan we all celebrate Teachers' Day in India.
Similar to his priceless efforts and support our teachers have rendered their entire support and contributions in uplifting the students; lives by imparting quality educations, how to face any crisis in students; lives and how to handle tough situations.
Sending gifts, greeting cards or e-cards merely cannot match up to all your invaluable services, hard work and efforts.
We as students pay our utmost tribute, honour and respect to all that you have done for us so far which cannot be simply put into words.
We look forward to your continuous support and rendering your worthwhile service to shape us as complete individuals and most importantly responsible citizens of India.
Thank you once again for all your support, motivation, efforts, hard work and service and let us make this day memorable with our special events and celebrations.