Raksha Bandhan Essay: 'There can be no better companion than a brother. There can be no better friend than a sister", "When mom and dad don't understand, a sister always." All these quotes highlight the true love, affection and importance of a brother-sister relationship. In northern India and some parts of western India, a festival called 'Raksha Bandhan' is celebrated with utmost zeal and enthusiasm. The festival is celebrated to honour the valuable bond between brother and sister by tying a holy thread 'Rakhi', sharing sweets and presenting some gifts. In this Article on Raksha Bandhan, we have provided and covered important points on Raksha Bandhan Essay for Children and School students.
Raksha Bandhan Essay for Children
The bond of brother and sister is always special, that cannot be expressed in words. The relationship between brother and sister is one of the best relationships that lasts lifelong with everlasting memories. Despite all such petty fights or arguments they always protect and stand by each other at all times. To celebrate such a wonderful relationship and honour them, a festival called 'Raksha Bandhan' is celebrated. It is an auspicious Hindu festival that falls on the Full Moon day of the Hindu month 'Shravana.' This year, Raksha Bandhan is celebrated on 30th August 2023, Wednesday from 10:45 a.m. at Purnima Tithi. It is also celebrated on 31st August 2023, till 7:05 a.m. and Rakhi can be tied on both days.
Rakhi is basically a Raksha which is a holy thread that sisters tie on their brothers' hands which is a token of love, affection and good-will. Brothers give lovely gifts to their sisters in return to express their love with special gratitude. People celebrate this special day by exchanging gifts, gathering with family members, offering sweets and feasting, showering blessings and conveying good wishes. The festival is not only celebrated among blood siblings but also among cousins, friends or among those who exhibit and share a brother-sister tie. Thanks to today's technology, brothers and sisters who live abroad can connect themselves through video calls via their mobiles or laptops to express their love and affection for their siblings. They also send online gifts to their sisters and celebrate this festival with joy and love.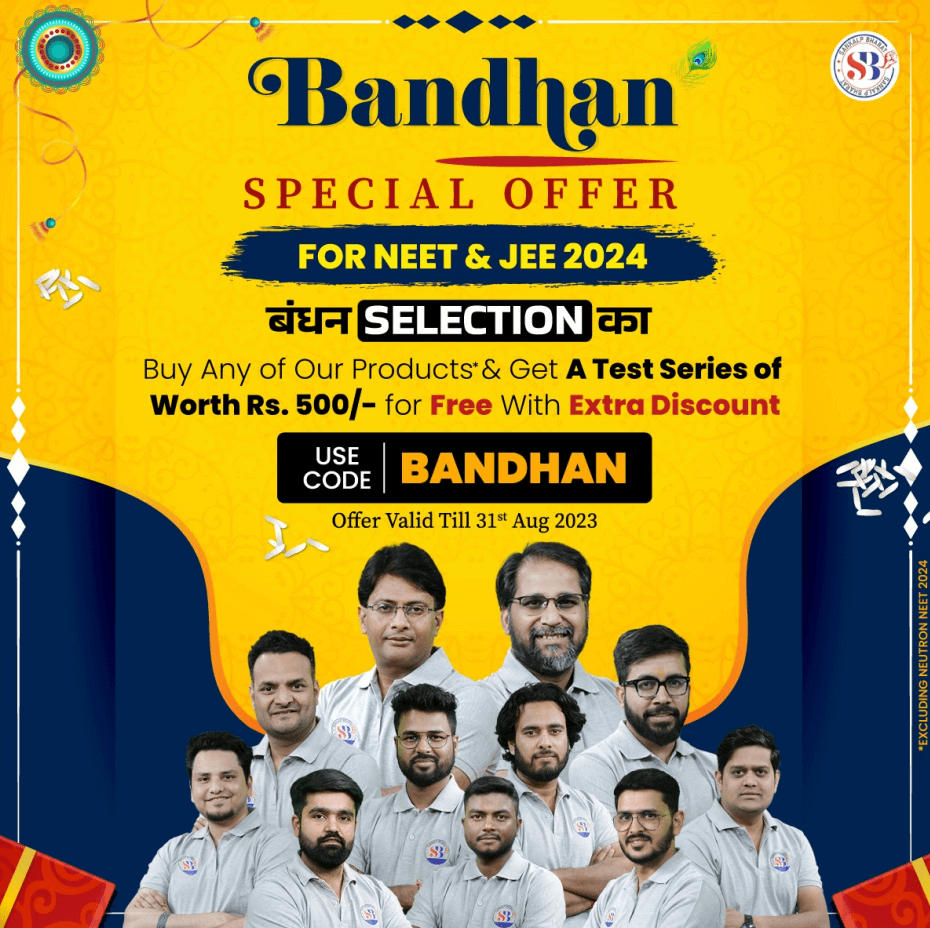 Raksha Bandhan Essay for School Students
As we all know, sisters and brothers occupy a special place in our hearts in spite of all those trivial fights, arguments or misunderstandings. To celebrate their love and affection and honour their relationship, a festival called Raksha Bandhan is celebrated throughout North India and some parts of West India. The word Raksha Bandhan is derived from two words, Raksha is taken from the Sanskrit word "Rasika" which means "To protect" and Bandhan means "to tie". Therefore, sisters tie 'Rakhi', a holy thread that symbolizes love, affection, happiness and faith on the wrist of their brothers to protect their long-lasting relationship.
When is Raksha Bandhan Celebrated in 2023?
Every year Raksha Bandhan falls on the Full moon day, in the month of Shravana which typically falls on August. As per the Hindu calendar, this year Raksha Bandhan is celebrated on 30th August 2023 from 10:45 am till 31st August 2023 till 7:00 am in Purnima Tithi. According to Drik Panchang, a period of time called 'Badra Kaal' falls on 30th August 2023 from 5:30 pm to 9:00 pm, which is an inauspicious time to tie Rakhi. Hence Rakhi can be tied after 9:00 pm on 30th August 2023 and till 7:05 am on 31st August 2023.
How is the festival celebrated?
People get dressed up in new clothes and gather themselves with families and friends in public places, and relatives' houses. 'Rakhi' is a holy thread that symbolizes love and unity that is tied to the hands of brothers to strengthen and protect their relationship. Sisters worship and pray for their brothers; well-being, good health and wealth, longevity and happiness. Brothers in turn give return gifts or money to their sisters. Brothers also take oaths to protect their sisters from evil forces or anything harmful.
Importance of Raksha Bandhan
Every year, Raksha Bandhan is celebrated in India with great pleasure and delight, especially in North and some parts of West India. The importance of this festival is that it strengthens brother-sister relationships and preserves the life-long bond between them. The bond and love between brother and sister are so special and unique that it grows with every stage of life. Though they fight or argue with each other over trivial issues, they stand by each other through thick and thin. This is the speciality of this relationship, which is the importance of the festival, Raksha Bandhan.
Conclusion
To conclude, Raksha Bandhan is one of the special festivals celebrated joyously to recognize and value the relationship of brother-sister. It gives a special feel to brothers and sisters, exchanging plenty of love and affection among them. It is even celebrated by Gods and Goddesses in Hindu religion and has its own significance and importance. Let us all celebrate Raksha Bandhan this year joyfully and bond with our siblings on this special day. A Happy Raksha Bandhan to all!